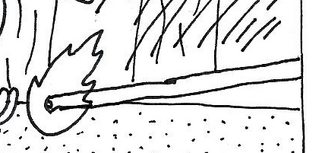 The
Fire Staff
is a fire-based melee weapon used by
Frogrump
the bounty hunter. It appears to be a long wooden stick, at least six feet in length, with fire on both tips. They first appear along with Frogrump in
Episode 103
.
Frogrump uses them as melee weapons with which to whack his opponents, as he attempts to do to Goop. However, he misses repeatedly. On the back cover of the episode, Frogrump is seen using the Fire Staff to thaw himself out of the ice. How he first freed his arm is unknown.
Ad blocker interference detected!
Wikia is a free-to-use site that makes money from advertising. We have a modified experience for viewers using ad blockers

Wikia is not accessible if you've made further modifications. Remove the custom ad blocker rule(s) and the page will load as expected.